Welcome to ZMM's FTP server.
You are accessing this server on port 80, its web interface. You probably got here by following a hyperlink or by typing http://ftp.zmm.com in your web browser's address field.
If you're here to transfer files, you'll need to get to a different port so you can access our server's File Transfer interface. You can get there by browsing to ftp://ftp.zmm.com, but we strongly recommend using a dedicated FTP client instead of a web browser to transfer files. (If you already have an FTP client application that you prefer to use, you can skip the rest of this.)
Our recommended FTP client application is FileZilla Client.
Filezilla is free, reliable, and easy to use. You can download FileZilla Client here. The image below show's what the FileZilla site manager should look like when correctly configured to connect to ZMM FTP. Populate the User and Password fields with the credentials that your contact at ZMM provided.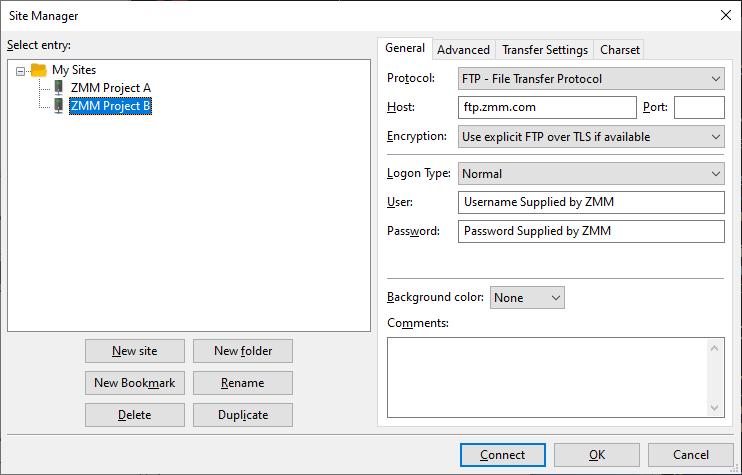 This is what FileZilla will look like when you're connected to ZMM's ftp server. You can find a tutorial on FileZilla client here.